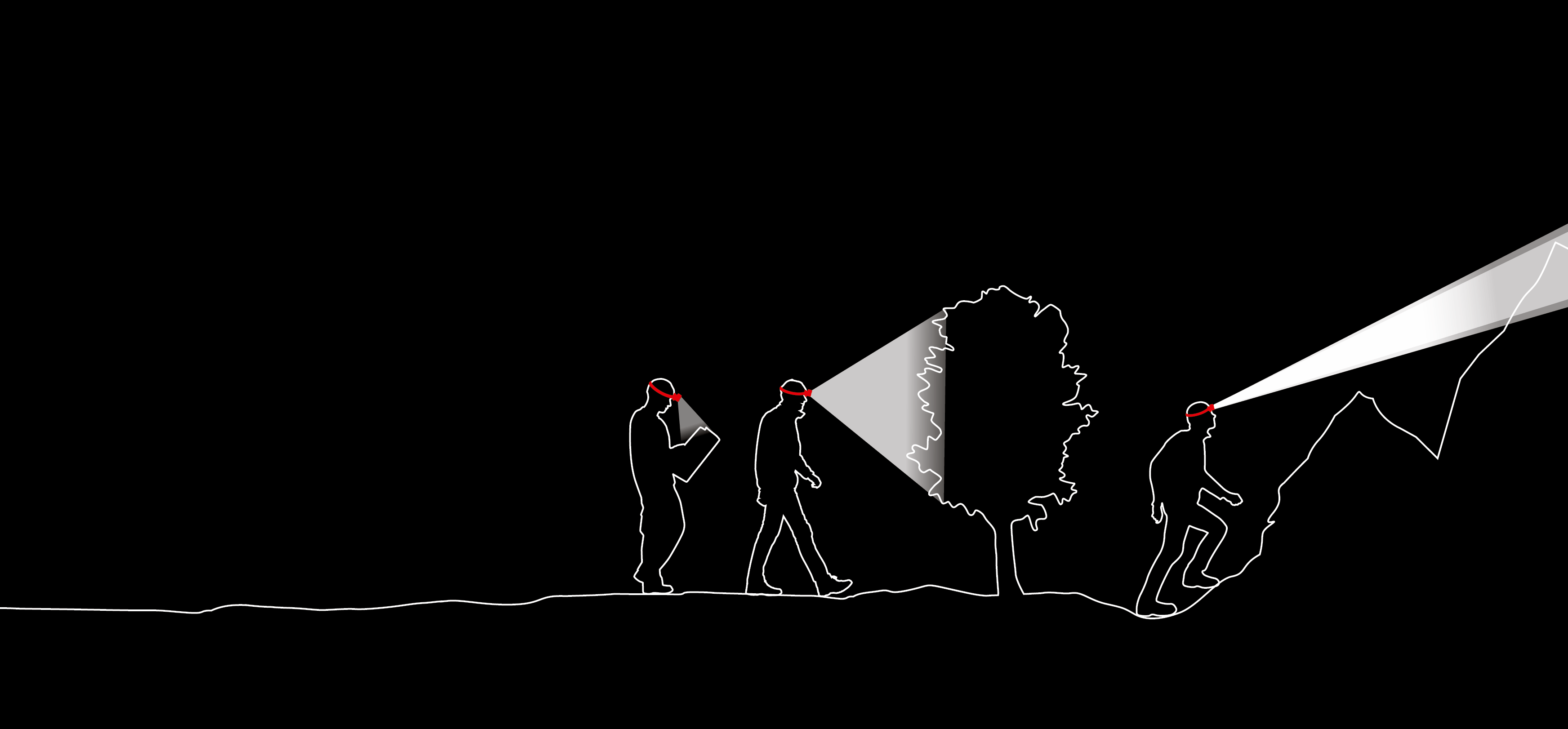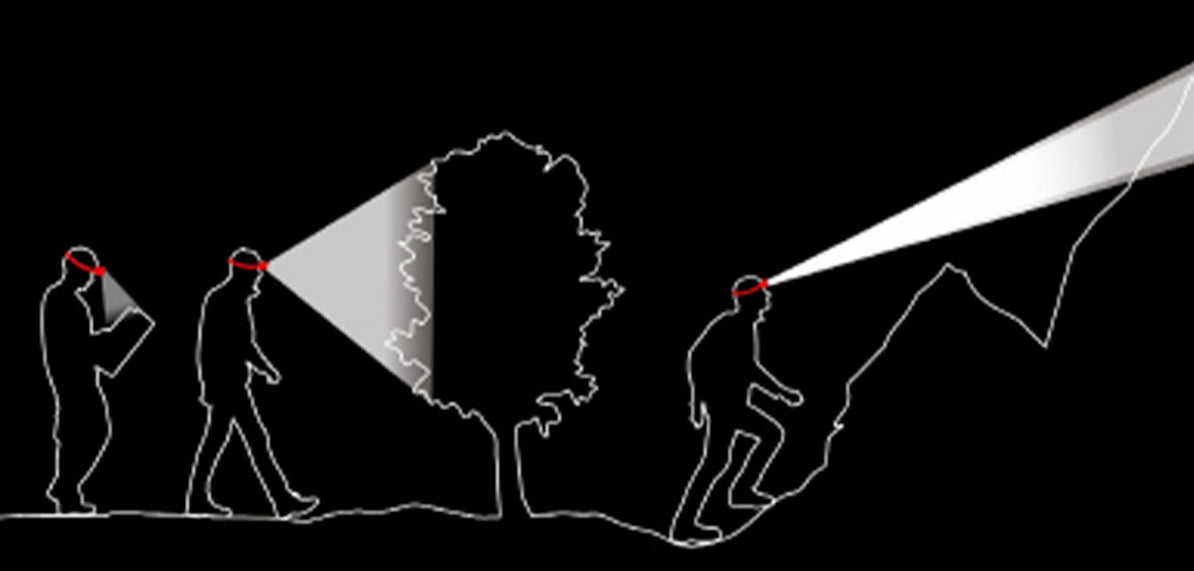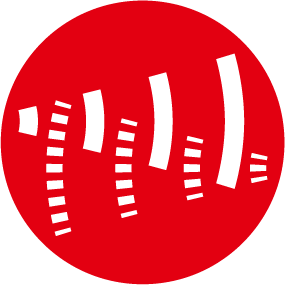 ADAPTIVE LIGHT BEAM
Patent pending
The HF8R headlamp dims and focuses automatically, so that the light is adapted to changing environments and obstacles; from uneven forest ground and wet sidewalks to narrow machine compartments.
The system detects reflections as well as overall light conditions and controls all light sources separately. This does not only result in an ideal illumination and focusing, but it also enables completely hands-free use.
* Applies exclusively to the HF8R Core, Work and Signature
HF8R SIGNATURE HEADLAMP
Discover the Ledlenser HF8R Signature, a groundbreaking headlamp offering truly hands-free operation with up to 2,000 lumens of power. Adaptive Light Beam Technology, Digital Advanced Focus system automatically adjusts brightness and focus, eliminating the need for manual control.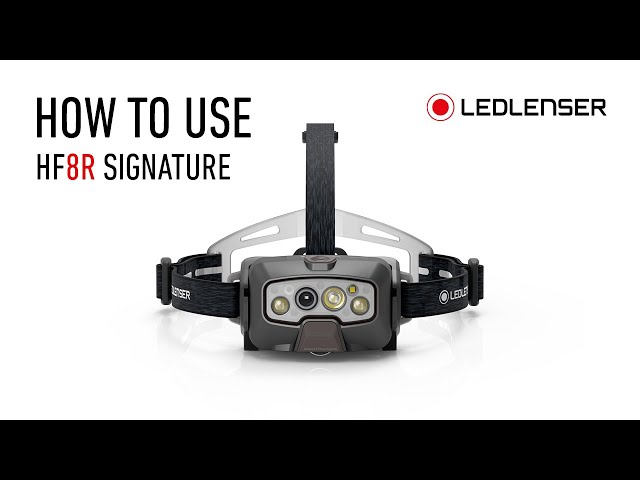 OUR FIRST TRULY HANDS-FREE HEADLAMP
Be empowered for any adventure! When you take along our HF8R Signature headlamp you can be truly hands-free and fully focused on your activities and adventures. With its patent-pending Adaptive Light Beam technology, the HF8R Signature does all the work for you by dimming and focusing automatically, adjusting the light output, so you have perfect light illumination at all times. The efficient cooling system allows for a powerful lumens and extends its run-time. It is waterproof, comes with an additional red, blue and green front light and the battery is easily rechargeable.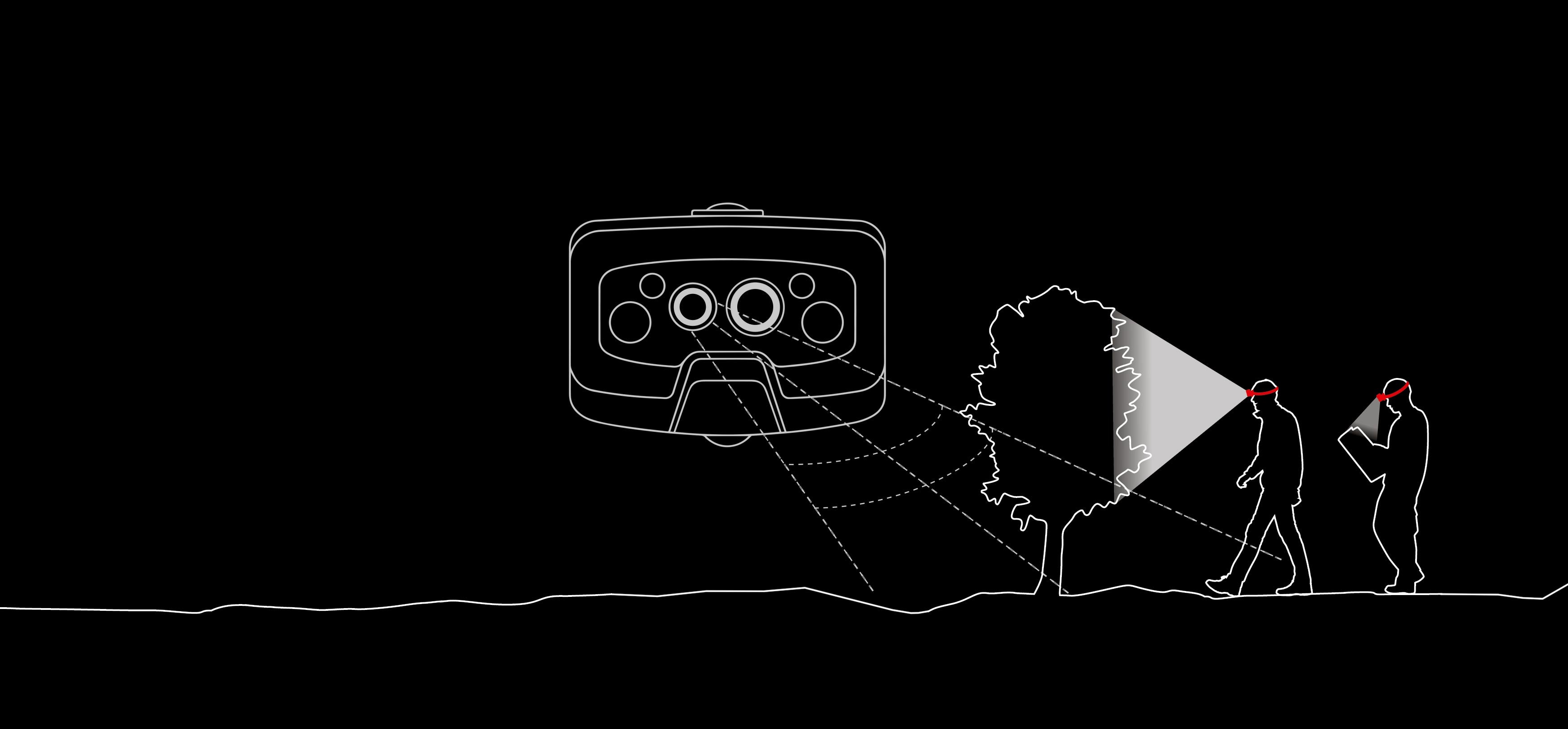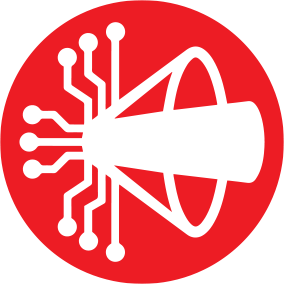 DIGITAL ADVANCED FOCUS SYSTEM
Patent pending
For a virtually seamless transition from homogeneous floodlight to focused spotlight. The Digital Advanced Focus System enables a slim design, ideal lighting for different ranges and permanent peripheral vision, completely transforming how you engage with light in the dark.
* Applies exclusively to the HF8R Core, Work and Signature

















CONTEMPORARY DESIGN, EASY TO USE
The HF4R Signature headlamp is compact, has a contemporary design, is easy to use and waterproof. If you enjoy being outdoors, going for a walk after sunset or camping, this is the perfect headlamp for you. Its two white light sources are highly luminous and provide a perfect close and far-range illumination. It also comes with a red, green and blue front light – that can be easily changed. For example, the red helps you preserve your night vision without disturbing others and is ideal for camping trips. The adjustable headband has reflective elements for added safety, while the camouflage headband adds to the outdoor look. You can easily charge the integrated battery via Magnetic Charge System.












SLIM AND LIGHTWEIGHT BASIC HEADLAMP FOR WORK
The Ledlenser HF4R Work is our slim and lightweight basic model for industry and trade. In addition to three brightness levels and a red front light, the HF4R Work is equipped with a high colour rendering index for close-range work. The steplessly tilting lamp head provides flexibility. Protective elements at the front prepare the lamp for demanding applications – thanks to its efficient battery, you can use the HF4R Work for up to eight hours at mid-intensity. You can easily charge the integrated battery via Magnetic Charge System. Other clever features include the handy transportation lock as well as various mounting options on helmets.



















SLIM AND LIGHTWEIGHT BASIC HEADLAMP FOR EVERYDAY USE
Ledlenser HF4R Core headlamp is a slim, lightweight, and waterproof base model for everyday use when you need a basic headlamp for camping or taking your dog for a walk. It has two separate light sources for close and far-range illumination as well as a separate red light to preserve your night vision. The stepless tilting lamp head and the integrated battery provide maximum flexibility. When reading in your tent, you can tilt the light to where you need it the most without an annoying battery box at the back of your head. You can easily charge the integrated battery via the Magnetic Charge System – even during operation.